Birdwoods Gallery & Sweet Shop
22 May 2014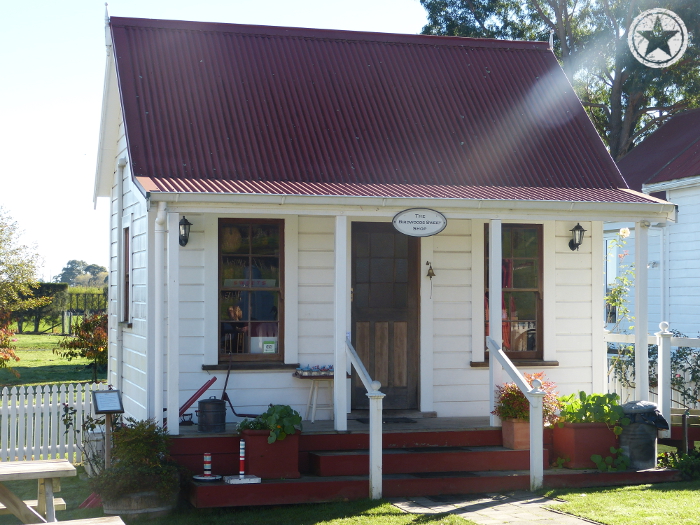 I'd read about a sweet shop out the back of Havelock North a while back but never made it a mission to get there.  With a beautiful sunny winter's day there was no time like the present to go for a ride into the country to visit Birdwoods Gallery and Sweet Shop.  Well, it's 3 kms out from Havelock North, but that's all you need, to be in the midst of large green pastures and quietude.
I didn't know what to expect from the gallery, and it was the chance of re-discovering pulled taffy from my childhood that drew me to the sweet shop.
Both buildings are quaint, white, colonial and relocated to the site but the addition of the vintage play equipment in front of the sweet shop leads you to believe they were always there and all you are doing is stepping back in time.
There were stilts, quoits, a photo mural wall, and a high striker alongside a few picnic tables in a white picket-fenced front yard.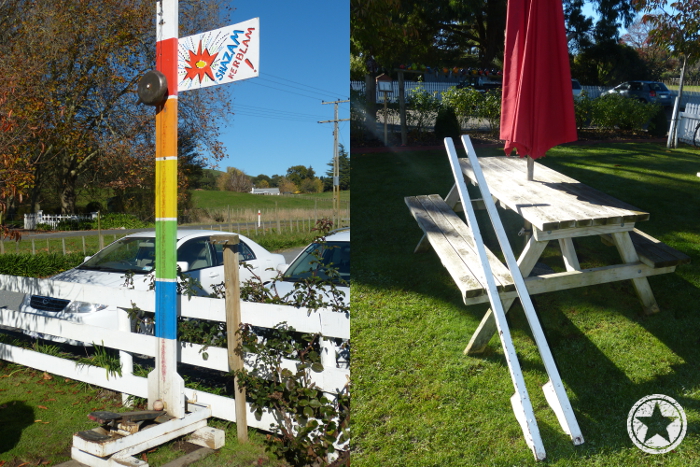 We delayed going into the sweet shop and instead made for the gallery - formerly St Peters Church Hall in Waipawa.  
The facade is totally unassuming and not indicative of the explosion of culture inside.  It's one of those places where you take a few steps in the door and you stand transfixed wondering what to look at first.  
It isn't an art gallery at all in the frames and canvas way.  It is however an ethnic homewares store and cafè.  Colours, textures, shapes and materials buzz before your eyes.  The presentation really stirred something within and it wasn't finished with the main building.  
Walking through the back of the store / gallery takes you to a conservatory room decorated with a checkerboard floor, metal can chandeliers, cafè tables, lots of mirrors and a couple of animal hide smoking chairs (only it's a non-smoking area).  Down the steep back stairs is another cafè area furnished with mosaic tables.  This marks the starting point for the large outdoor lawn gallery filled with metal and stone sculptures from Zimbabwean artists.  Giraffes, elephants, hippopotami, deer, sheep, women, boar and more.
There were tree swings and plenty of area for children to run around while the parents supped tea on the grass.  A lovely place to spend a lazy Sunday morning and certainly somewhere special I would think to escape to for a touch of indulgence.
[See Saturday's photo essay for these images.]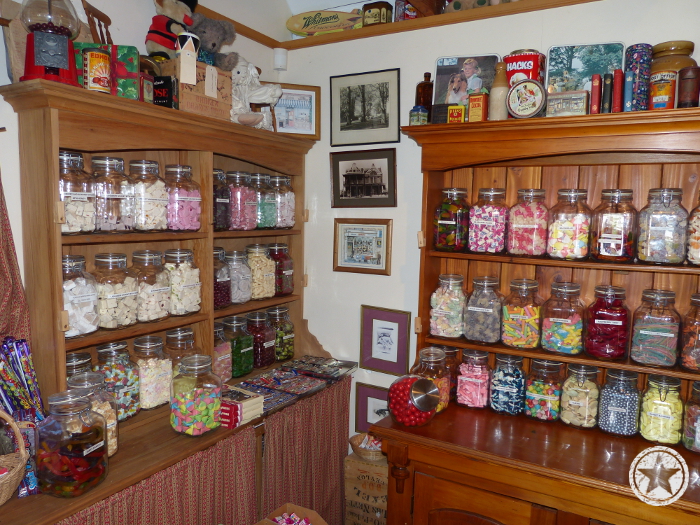 Our visit to the sweet shop was almost an obligatory afterthought.  A tiny cottage in which you could only swing a short-tailed cat, the walls were lined with vintage artefacts and of course, sweets.
Sadly I didn't find anything that ressembled the pulled taffy I more than once was entranced to see being made at MOTAT in Auckland; but I was able to make good on my promise that one day the children could have a gob-stopper.  That is, all but little Kita who got a giant gummy snake.  It wasn't until after purchase that we were informed by the vivacious shop attendant that the gob-stoppers were guaranteed by the manufacturer to last 6-7 hours.  Oh boy, what had I done?
Instantly the gob-stoppers stained the children's tongue, were used to paint their lips and in so-doing coloured their fingers and clothes (where the said hands were subsequently wiped).  This scenario repeated itself during the rest of the day, in between events and food with 2 of the 4 children sucking their sweets into oblivion by nightfall.  While the sweets started out specific colours on the outside, each was the same on the inside - a series of coloured and flavoured layers interspersed with white.
True to their word the gob-stoppers did probably last 6-7 hours and as a family 'activity' for the price of $2 each it was good value and great fun but only something I am going to do once!  If you are following in our footsteps please make sure you have plastic bags or containers for the gob-stoppers when the children insist on taking them out; and wipes for their hands/face/clothes/car interior.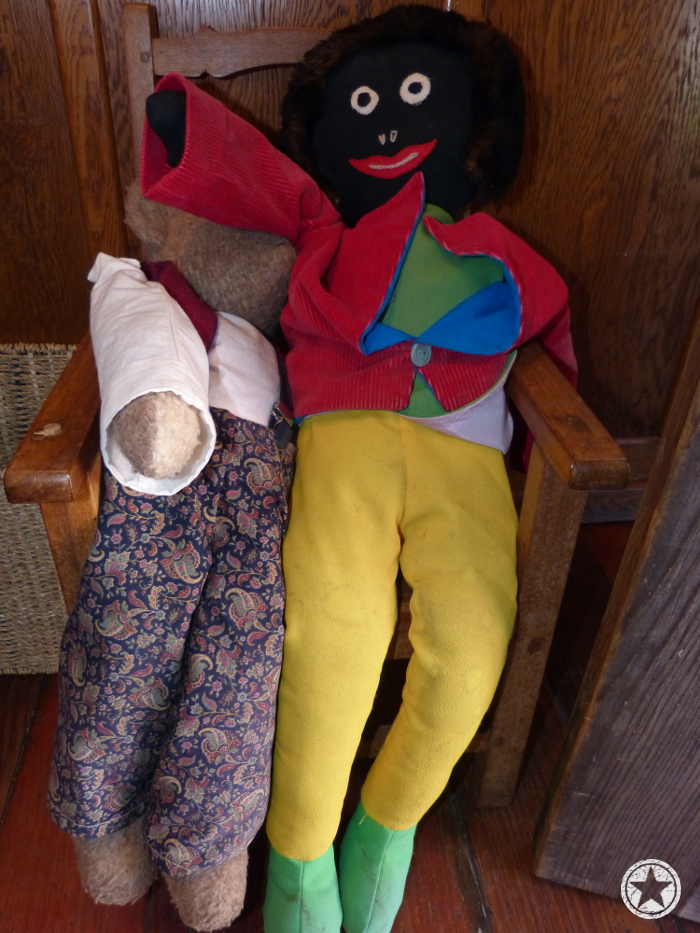 Note: the sweet shop is only open weekends and school holidays from 10am - 4pm, whereas the gallery is 7 days  (10am - 4pm)
[Photographs taken and published with express permission of Birdwoods Gallery and Sweet Shop.  I had hoped they would have been better but there was so much sun that I couldn't counter - really early in the morning or on an overcast day would have worked better for them but perhaps not so good for us or fitting in with the opening times.]