Chocolate Festival, Tuebingen
02 December 2015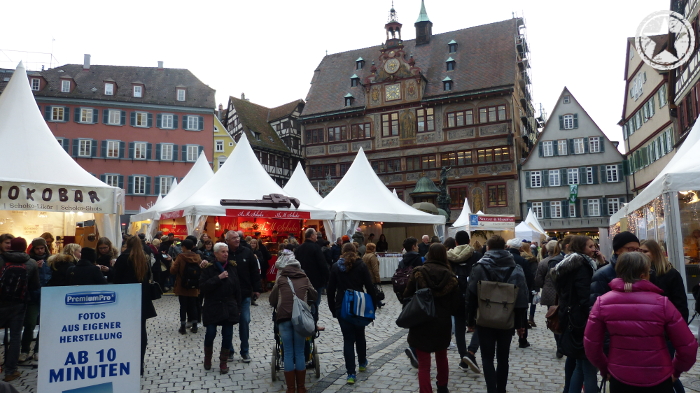 2015 marks the 10th year of the Chocolate Festival in Tuebingen - the largest in Germany, welcoming 250-300,000 visitors (depending on who you listen to!).
We walked into the old town and this is an artist we saw who paints in chocolate and oil.  Dorte (or Frau Schetter as is the usual German reference) was just beginning to paint a large bauble made from marzipan and sugar that must have been at least 50cm in diameter.  She creates depth and texture, using the chocolate as a sepia-like medium.
Castor and Pollux both went back after lunch to participate in the Ritter chocolate workshop to make their own iconic square.  If you have a chance to do this I'd recommend it.  The presenter did a wonderful job giving a brief talk on what chocolate is made from, where the cacoa is grown; and she allowed me in to translate for the boys.  After that there are slightly funny but serious instructions given by another facilitator about how to make your chocolate square down to the licking of the spoon!   The mixing, pouring and settling all happens very, very fast. You then decorate your cardboard packaging while the chocolate sets and is returned to you.  It cost EUR3 which is donated to a children's charity. So worth it for the experience. 
The girls chose instead to buy the equivalent in chocolate squares from the Ritter retail tent and wander around the festival themselves for a time.  My only regret was not realising that if you bought 10 chocolate squares you received a special bag - we bought 10 between us but not on one receipt.  The bag would have been useful for all the groceries we carry every day or two.
There was a super cool stand, A.M. Schoko (Venice, Italy) that was filled with rusted-looking products as in a junk yard.  We were told it took 10 hours to set up and that didn't account for the making of the products.  They really took an idea and ran with it which made them memorable alongside their Italian energy!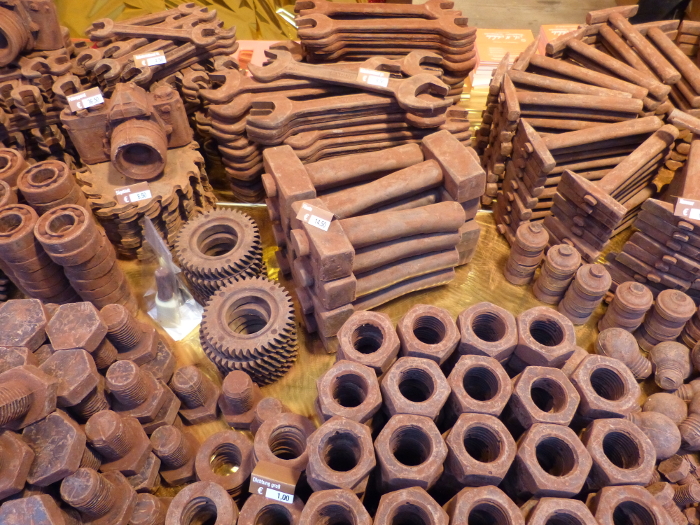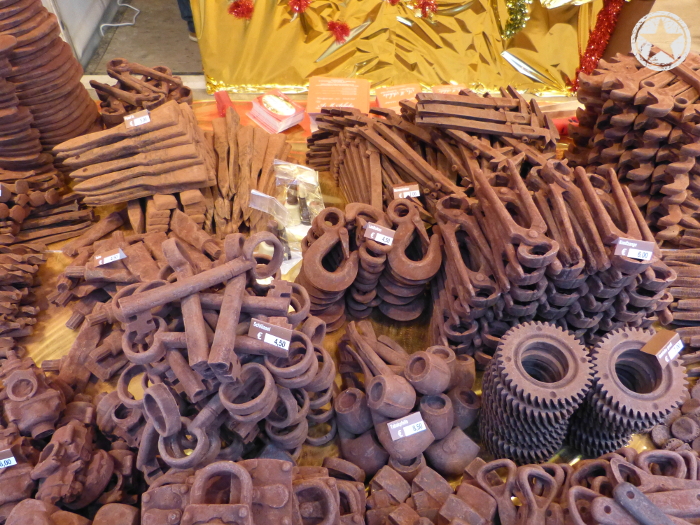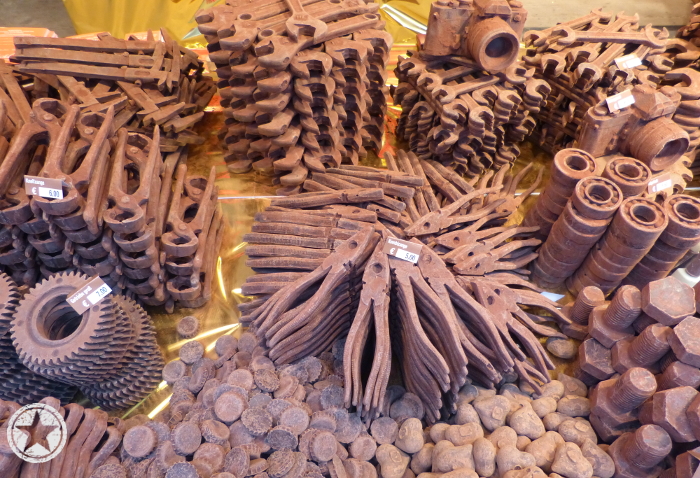 Another stand that allowed you to watch what they were making was Beckers with their chocolateROOM.  The children were fascinated by what looked similar to mallowpuff (CHOCOlino) being made and if they could have would have licked the plastic windows on the outside of the tent to get a taste!  We also learned more about the term given to locals who are native to the area here, derived from the name given to grape growers, and the confection dedicated to them - Gôga-Guts'le.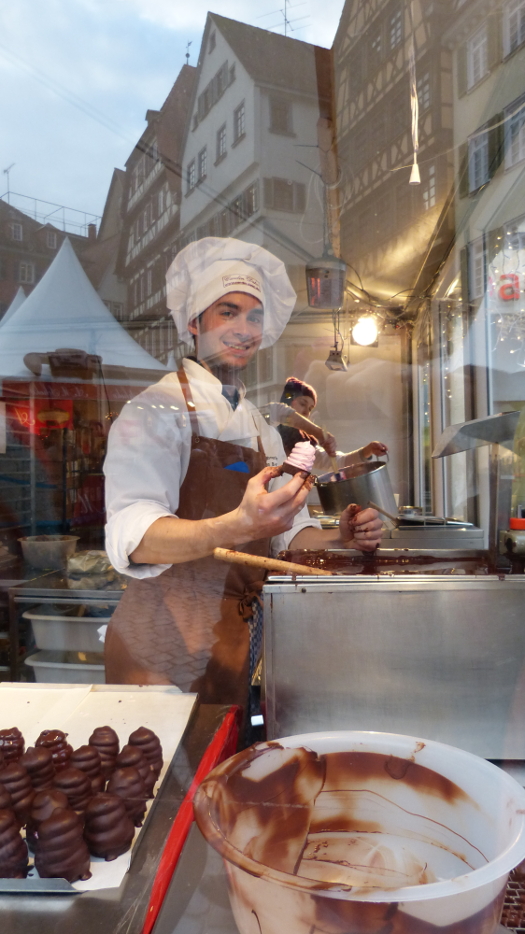 The stand however that stood out for their kindness and humanity, was Cioccolateria Veneziana (Venica, Italy).  If you pass by them in the Neue Strasse please consider supporting them.
| | |
| --- | --- |
| | |