Classic cars and strawberries
17 February 2013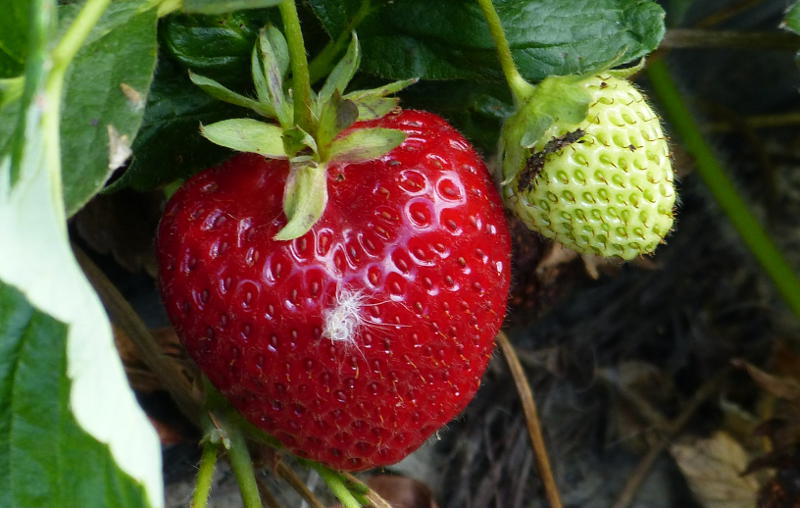 We had a fun day, starting with the Clive River Market Day.  This market is on each year at Art Deco weekend.  There were a few children's rides, some food stalls, a raffle, white elephant, 2 streets of retailers and a car show.
One product caught my eye - the ECOplus 400lt household grey water recycling system.  Water from your washing machine and shower/bath is routed to a holding tank where it  'cleans itself' and sent to your toilet cistern to be used as flush water.  You also have the option of using the grey water on the garden with the installation of a second motor.  The 12v electric pump costs $18 per annum to run and plugs into an internal 230/240v socket or can run off solar.  It needs to be cleaned every 3 months and a couple of pool chlorine tablets added each week (dilutes to about 2 ppm).  It's not an impulse item at a price tag of $3100 plus any modifications and installation but definitely something I would be very interested in having installed.
The highlight though of the market day was the car show under the shade of the trees.  Everything from the modern MGs to a Ford GT, a Road Runner, a Cobra, classic cars, a musical truck, custom-builds and more.  40 cars by the time we left and more arriving all the time.  Vega was drooling over the (mainly American muscle) cars.  I asked her what she'd think if her dad owned one, and her reply "I think I would be wanting to get my license"!  
I find it quizzical that even though I am not a motorhead (nor a plane buff) that I can still appreciate the workmanship and beauty in the vehicles!
Not wanting to waste the day we stopped by the Pakowhai Country Park for a walk.  The pathways are predominantly wide, & lime stone covered, making for easy access.  Kita travelled in the backpack which worked well.  I don't think we would have been able to get an outdoor pram around the circuit as there are unusual gated turnstiles that would have made it impossible on the longer route we took.  On the shorter one it may have been possible.  There are no facilities here unless you count the 2 long-drops that one wonders if they are still in commission.  Both are out of the way, and one had no door, so you'd need to be desperate to chance it.  It would be a nice place to bring a picnic, read a book, or let the children play among the trees.  
The one thing that let's this park down is that dogs are walked here off their leads.  It made us think twice about entering (the park is fenced) as 2 of our own children have been bitten by dogs, with one requiring micro-surgery and the other barely missing an artery. It was sheer pig-headness (and perhaps not the 'safest' parenting decision) that we stayed to explore.  Sadly we won't be going back there because of the dogs.
Anyway after that and with imminent rumbling tummys we headed off to explore the grocers along Pakowhai and Longlands Road to see if we could pick up strawberries for lunch/afternoon tea (well don't they say that its cheaper to eat fruit 'in season'?!).  Our round trip took us up to The Strawberry Patch on Havelock Road, where we picked our own.  The children really enjoyed this, and plan to do it again asap.  You are given a bucket to pick into, told where you are allowed to be, and off you go.  Afterward your strawberries are weighed.  
At $3 per kg, they compare favourably to the $7 for 1st grade or $5 for seconds.  Our bucket was filled to the 6l mark and weighed 3kg.  We bought some tomatoes at $1/kg to make tomato sauce; and were given a couple of pottles of chocolate sauce for free (it was post-dated) and off we went to enjoy our strawberries, french vanilla ice cream, chocolate sauce and meringues.  Yum!  [Read about our second experience at the Strawberry Patch in 2014].
| | |
| --- | --- |
| | What new food, place, event or activity could you explore in the next few days? |