Diwali
14 October 2013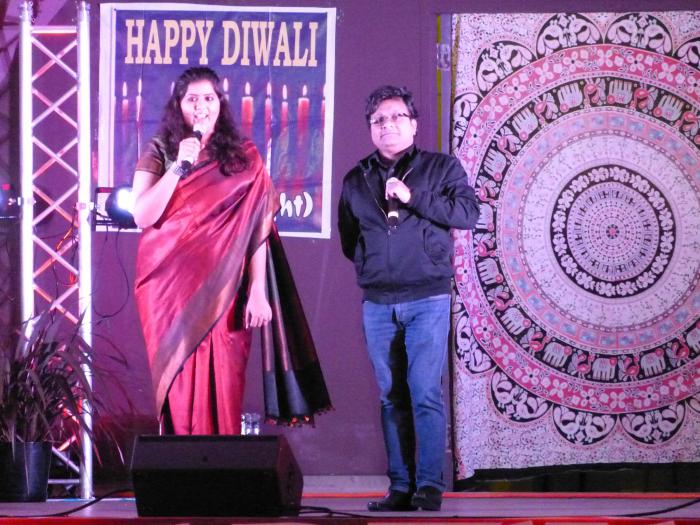 If you can't go to India, then immersing yourself in a little of the culture here at home, sounds like a good compromise!
Vega and I went out to the Diwali Festival of Light, held in the Napier Sound shell, and organised by the Multicultural Association.
There were food and produce stalls around the outside of the open-air theatre; with throngs of people either sitting on the grass or standing around the outside and spilling out onto the pavement.
It is hard to be exact but I would estimate that only half the people there were of Indian descent.  The women wore their traditional saris and it was a shame that the lighting wasn't brighter so that their colours and designs could have contributed more to the richness of the event.
The festival was a performance, by dancers on stage, and had nothing of the participation that I imagine would have taken place in it's country of origin.  There were also no fireworks or candles but to make up for that they did have a fire-dancer and a fire-breather.
The last act of the evening demanded an encore by the audience, and the 4-man dance troupe gave it their all - no mean feat considering their routine was the longest medley of the whole evening.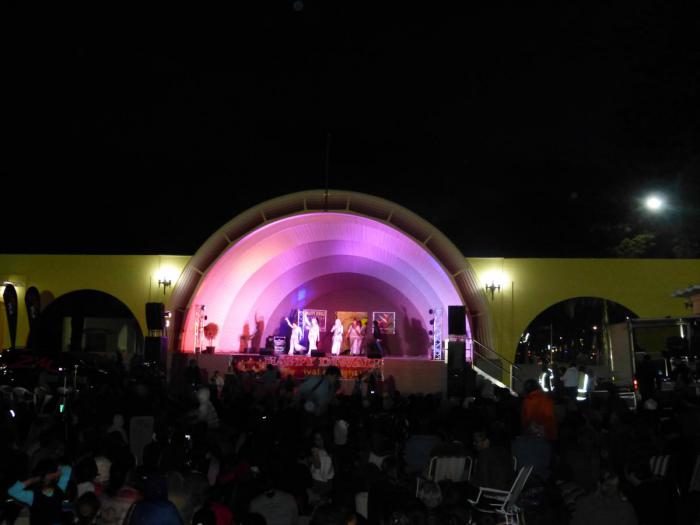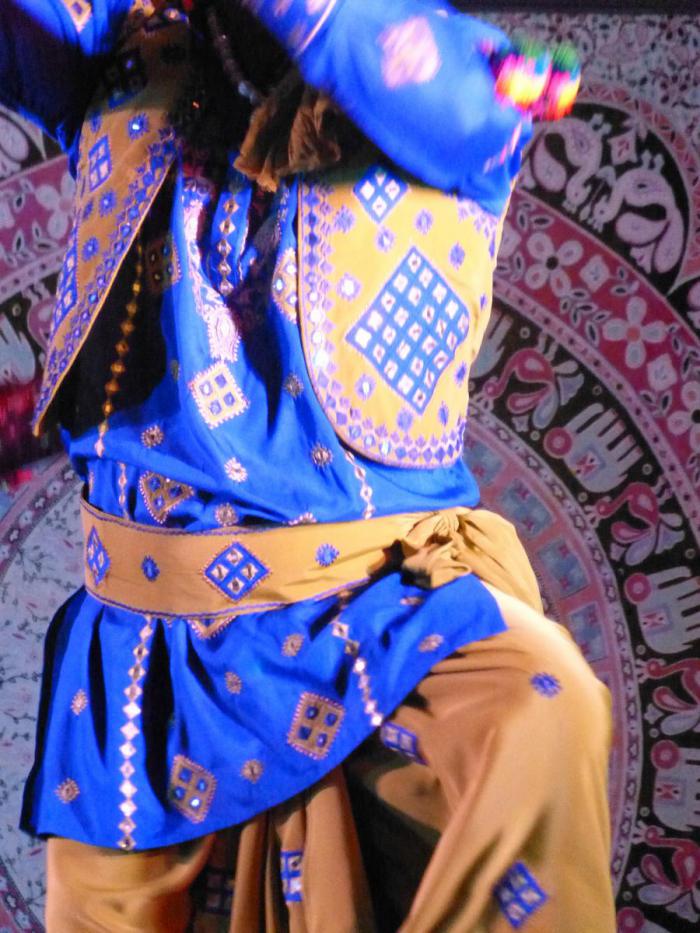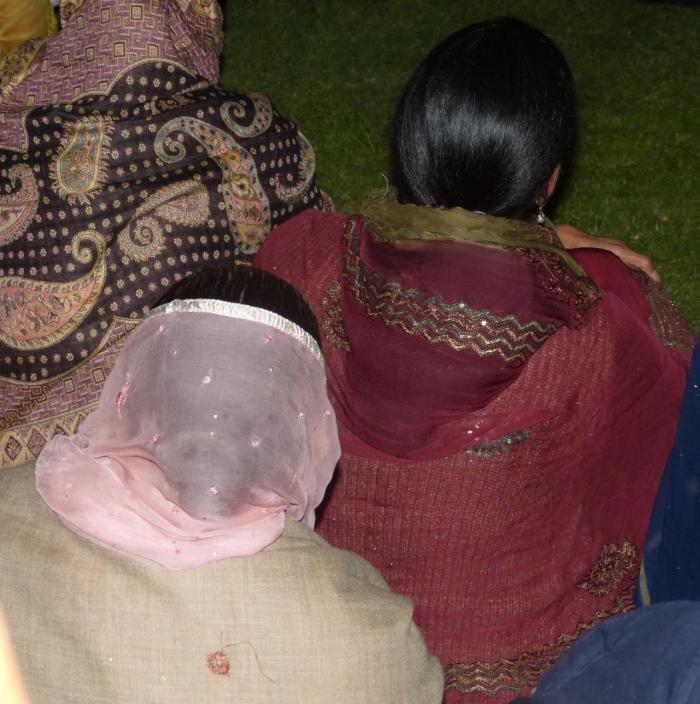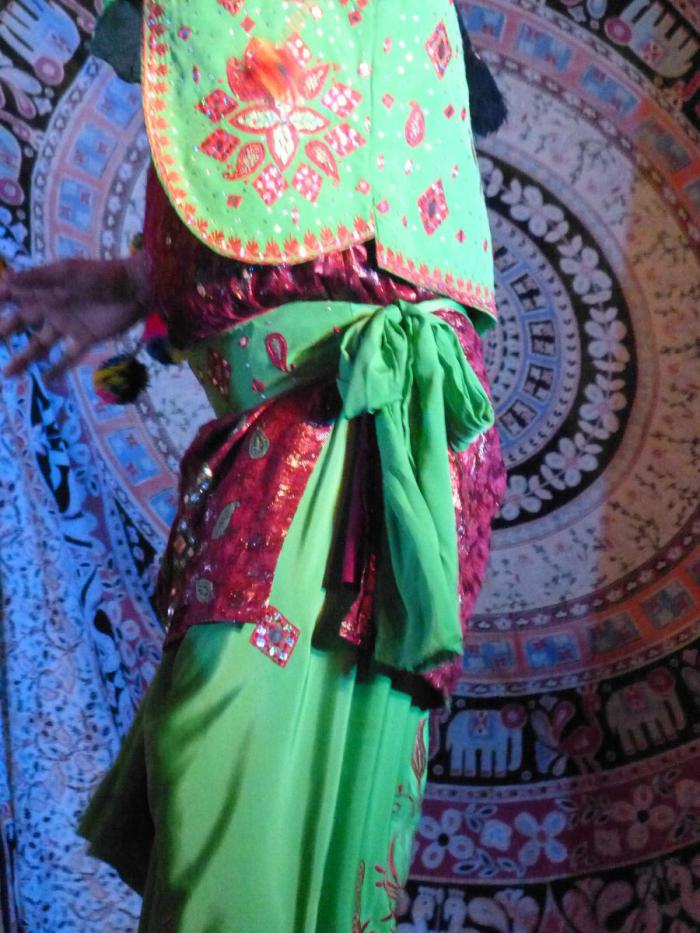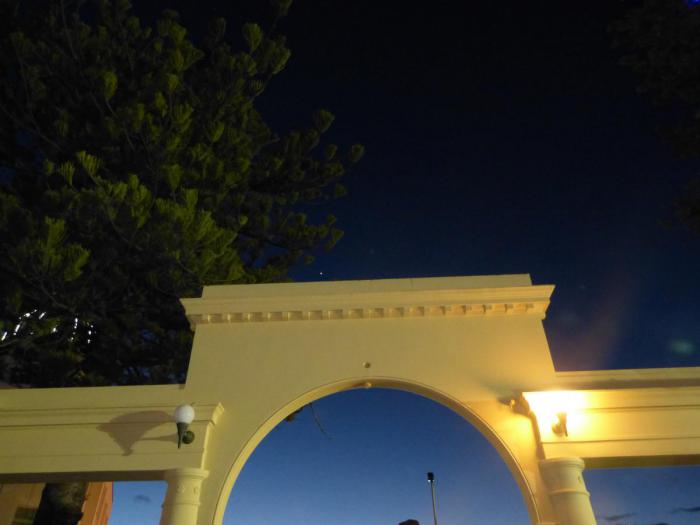 I was surprised that I was keen to go and check out what the celebrations were about, and felt that I would be missing out on something had we not been able to attend.  Standing among the crowd I could imagine myself discovering the festival in it's native land; as well as the music and dance being symbolic of any culture, any country, any where we may go.  Yes, it's events like these that continue to stir the soul for travel and that extra-ordinary life.
| | |
| --- | --- |
| | What are you willing to experience in the name of doing something new? |