Easter scavenger hunt 2014
24 April 2014
A chance meeting at the Night Market led to an invitation to Te Koha Shiloh orchards, where an Easter scavenger hunt was organised to raise funds for class 2 at the Taikura Steiner school.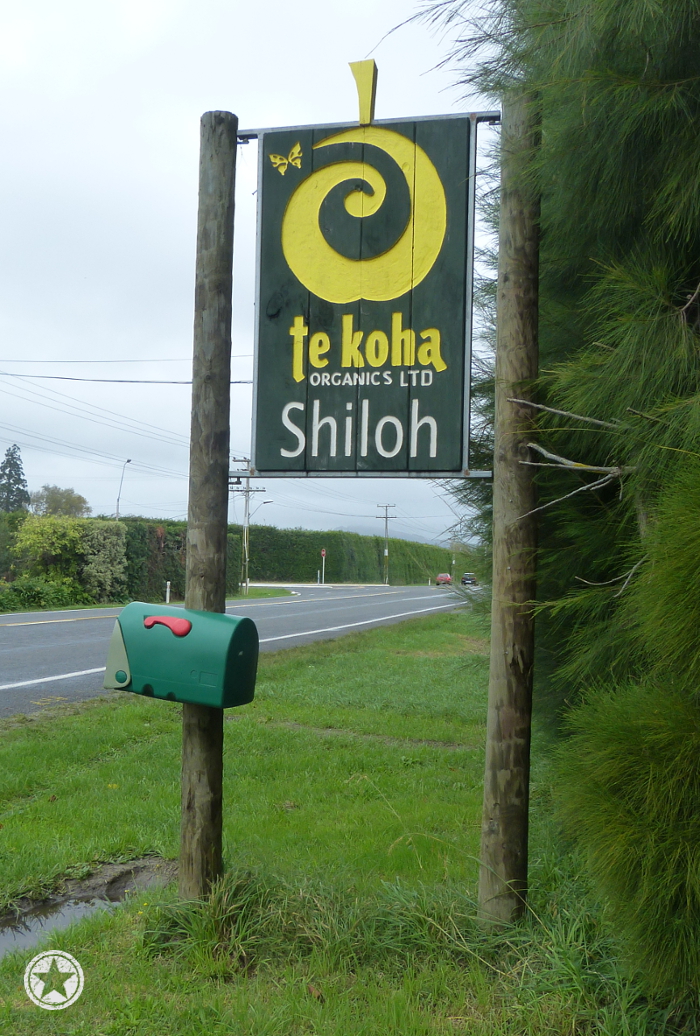 We knew only to wear gumboots, wet weather gear and take a gold coin donation; and that it would be on wet or fine.  With the stormy weather we had overnight there were fallen branches, surface road flooding and no guarantee we weren't going to get drenched but went anyway.
We were greeted in the shed with our hunt cards and set on our way with instructions that some squares were to be filled with stamps and others designated an object to be collected along the way - a walnut, a flower, a piece of lego and an apple core.
The apple core was totally the best object to collect as it meant the children got to pick an apple off the tree and eat it (permission was given in a round-about way at the beginning for this) .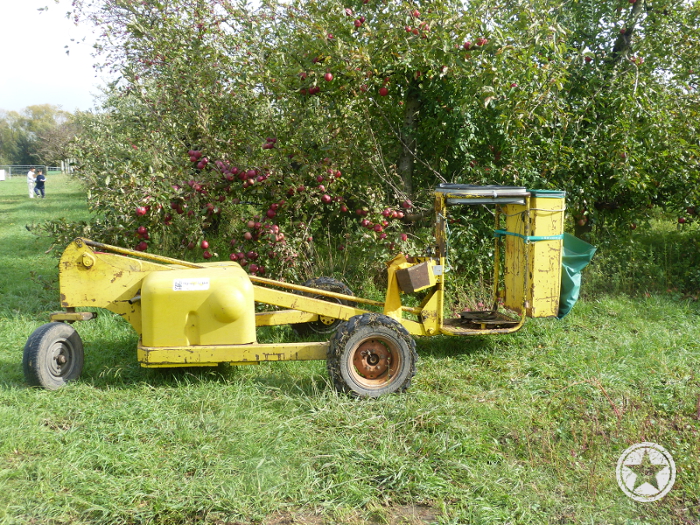 Our over-exuberant children ended up going twice around the circuit that led you down the edges and through a couple of rows in the orchard, as they missed certain stamps/objects.  It would only take half an hour if you walked leisurely and completed the circuit once.
On the way we saw a sow and her piglets, were followed by the farm dog, came across a paddock of bulls; and spotted a crab-apple pollinator tree.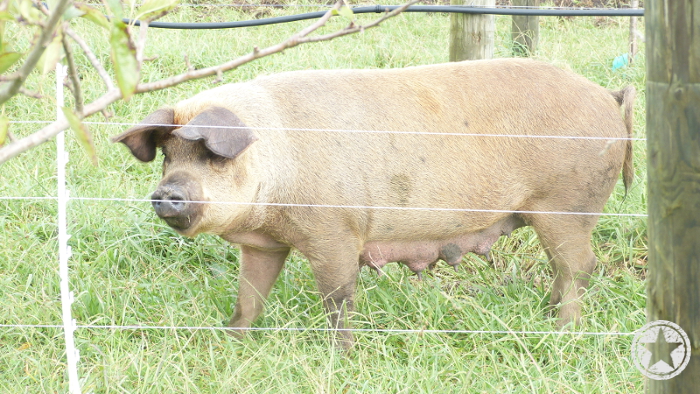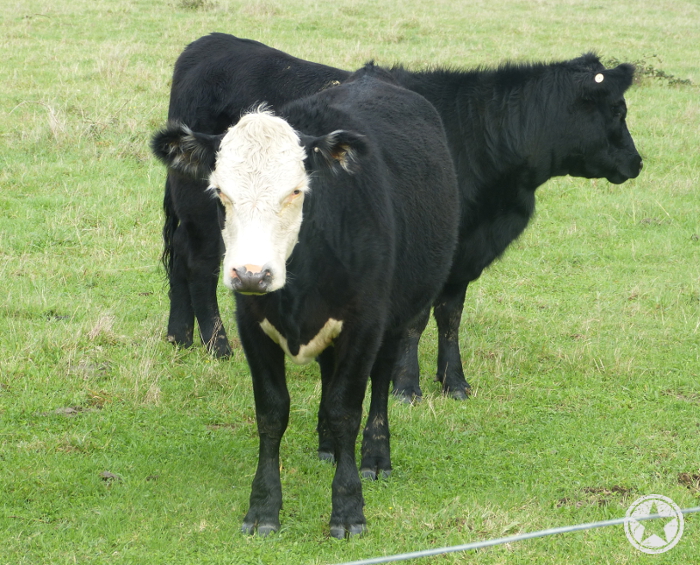 I was able to follow along with Kita in the pram, which thankfully had large enough wheels not to get stuck in the mud.
At the end each child received a balloon and a couple of small easter eggs in exchange for their full hunt card.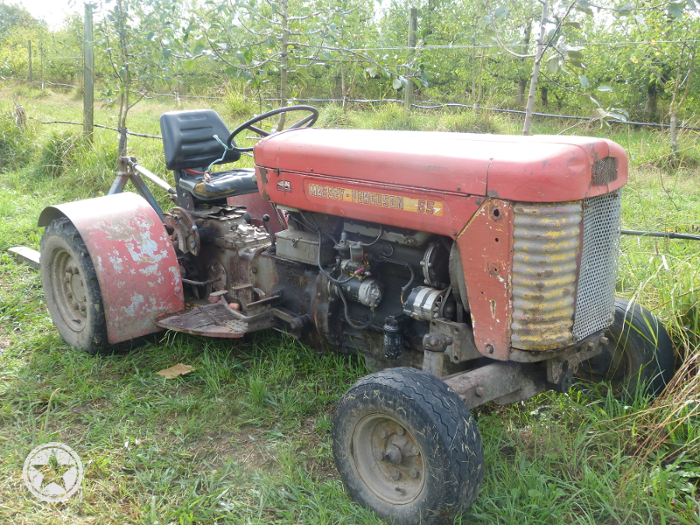 While it wasn't the type of easter egg hunt (ie hide and seek) we were expecting, it was a good family activity.  It was refreshing to be outside for a bit considering the grotty weather we have been having and the added bonus was seeing the farm animals en route.
The event is set to become an annual one although I am not sure how public it will be I bet if you phoned/emailed to ask you'd be made welcome.