New Zealand Motorhome & Caravan Show
20 February 2014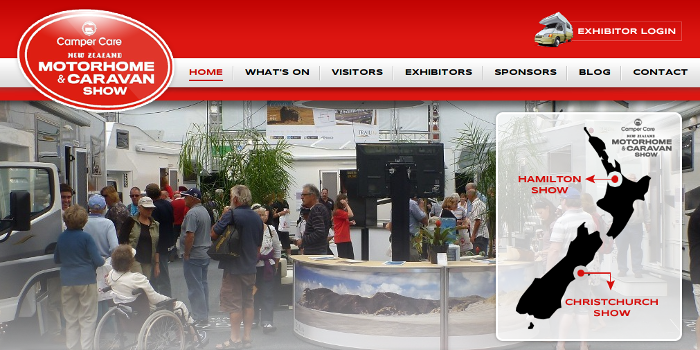 We wrote about going to the Motorhome & Caravan Outdoor Supershow in Auckland last September, and now the other national motorhome and caravan show North Island event is almost upon us, simply called the New Zealand Motorhome & Caravan Show.  
It is being held next weekend, 28 February through to 2 March 2014, at Mystery Creek Events Centre, Hamilton; and runs concurrently with the Top 10 Rally.  The rally is an opportunity for anyone in caravans, motorhomes or tents to park up for free, yes FREE; meet others; enjoy the communal atmosphere and be the first in the doors when they open each morning.
The difference between the two shows is the entrance ticket prices, which are much more reasonable in Hamilton; and from the looks of it, the space is bigger there and therefore vendors can bring more stock.
This is a fabulous opportunity for those who are following our 'How to choose a mobile home' series to start asking the questions we have been sharing and take a step closer to figuring out what you want and need.  [There is more to come though as we are only a third the way through.]  Our tips are to take a camera or use your cellphone to snap photos so that you will remember the bits that you liked; and don't be afraid of collecting too many brochures.  They often contain the information that you forgot to ask, specifically measurements, and are really handy for post-show research online.
Unfortunately at this stage it doesn't look as if we will be attending, particularly as we have no accommodation to overnight in (a catch 22!) and make the most of the long-haul trip, so perhaps you could drop us a line if you find our dream machine while you are there !?
Happy camping everyone!
| | |
| --- | --- |
| | |