Oh no, Rush Munro!
04 September 2014
Ice creams at Rush Munro's Ice Cream Parlour are an infrequent treat in our extended family so we don't know how long this sign has been up, but take a look for yourself...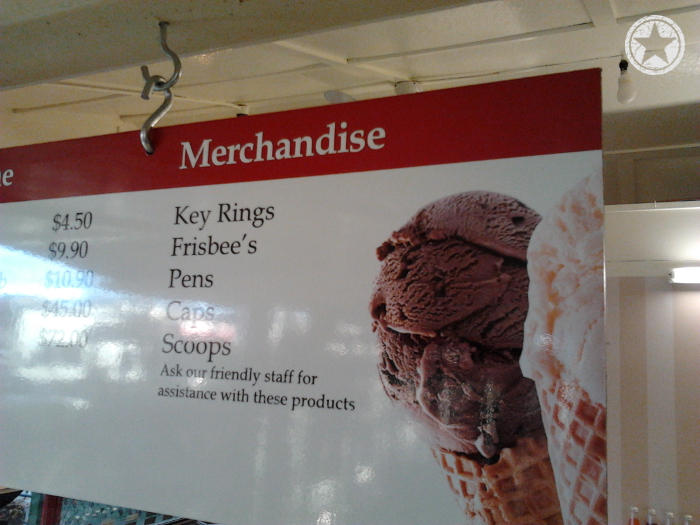 [Snapped on a cellphone]
..did you see Frisbee's ? 
So okay, I don't personally like the capitalisation of Rings either but have accepted that this is probably one craze that I am not going to be able to win.