Random Acts of Kindness Fundraiser
16 July 2015
We've been posting updates to our Give a Little fundraiser page about the Random Acts of Kindness (RAOK) that we've paid forward so far.  We've asked for that page to close early, so here they are for posterities sake: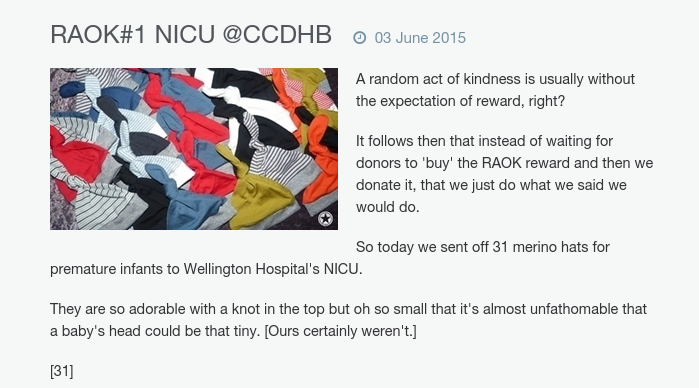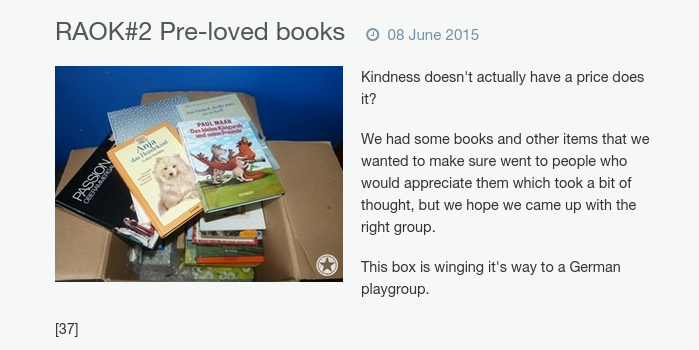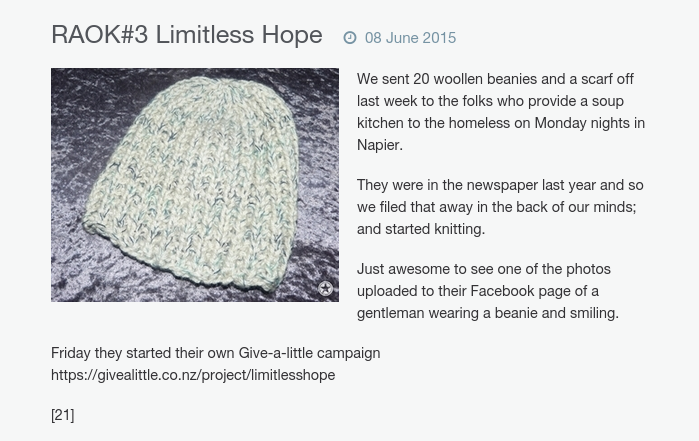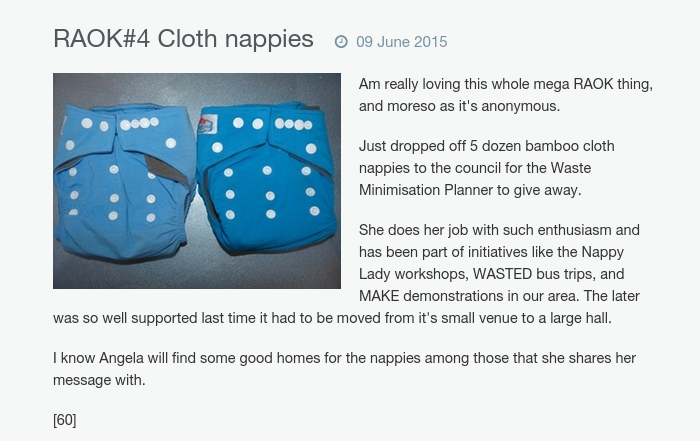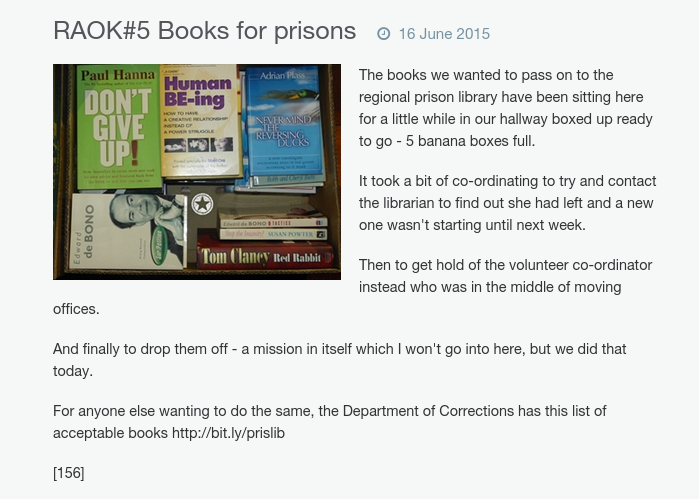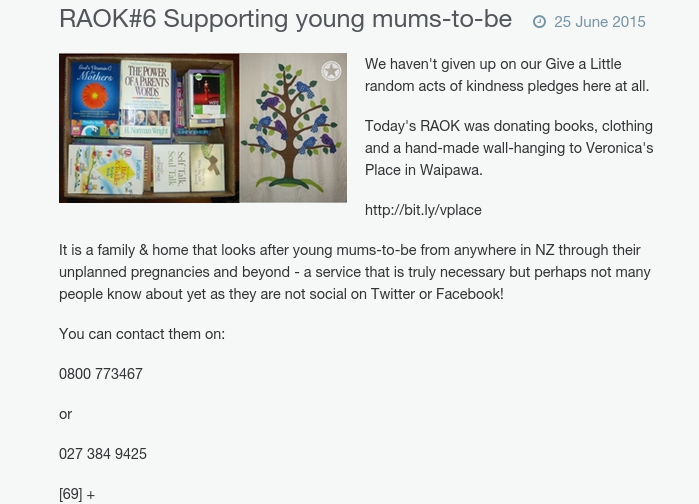 The idea was that people could claim one of our random acts of kindness (RAOK) for their donation.  So far we've done 374, with a few more yet to complete (some are taking a bit more time as they involve hand-sewing).
Unfortunately Give a Little were obdurate and wouldn't fully moderate our page* so we won't get any of the donations but hopefully they will be refunded to the donors.
We are going to complete the remaining RAOKs we had planned regardless - it's the right thing to do.
UPDATE: Books and baby hats - more RAOKs
There is still the opportunity for folks to donate directly into our travel account or send us a cheque through the mail I guess, but at least our sister project is still open: