Street Style v.I
10 January 2014
Hey! *waves*
Welcome to my first official post - Yay
Without furthur ado;
Pic 1.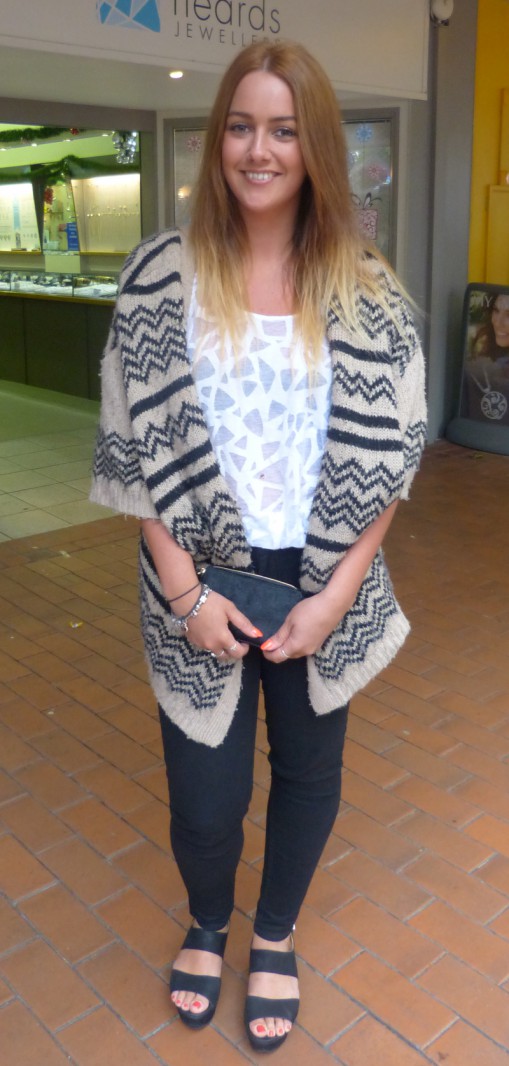 What I liked about this: Fluro orange fingers and toes (great way to spice up a monochromatic look.)
Ombre hair.
The clash of the shapes in the top with the chevron.
The boho rings and bracelets.
Pic.2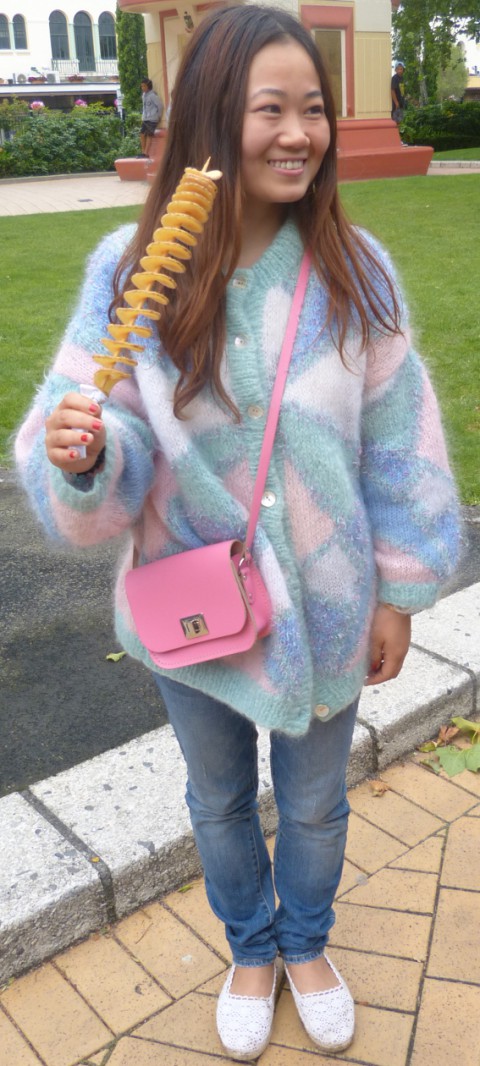 First of all. 
LACE VANS!!!!!! BARBIE PINK BAG!!!!!!
Jeans that weren't skinny, straight or boyfriend style; I don't have anything against these, but they get boring after a while.
The way she wore a usually repulsive (shudder) eighties fluffy cardigan, and it somehow didn't dwarf her slight frame.
Her beautiful smile 
Pic 3.
I loved how these friends took such a basic outfit, and put their own spin on it.
We have a bag that perfectly complements naturally wavy - and highlighted - brown hair, Doc Martins, and crochet detail.
Then sheer panels, mint nails, and sky blue eyes.
Pic.4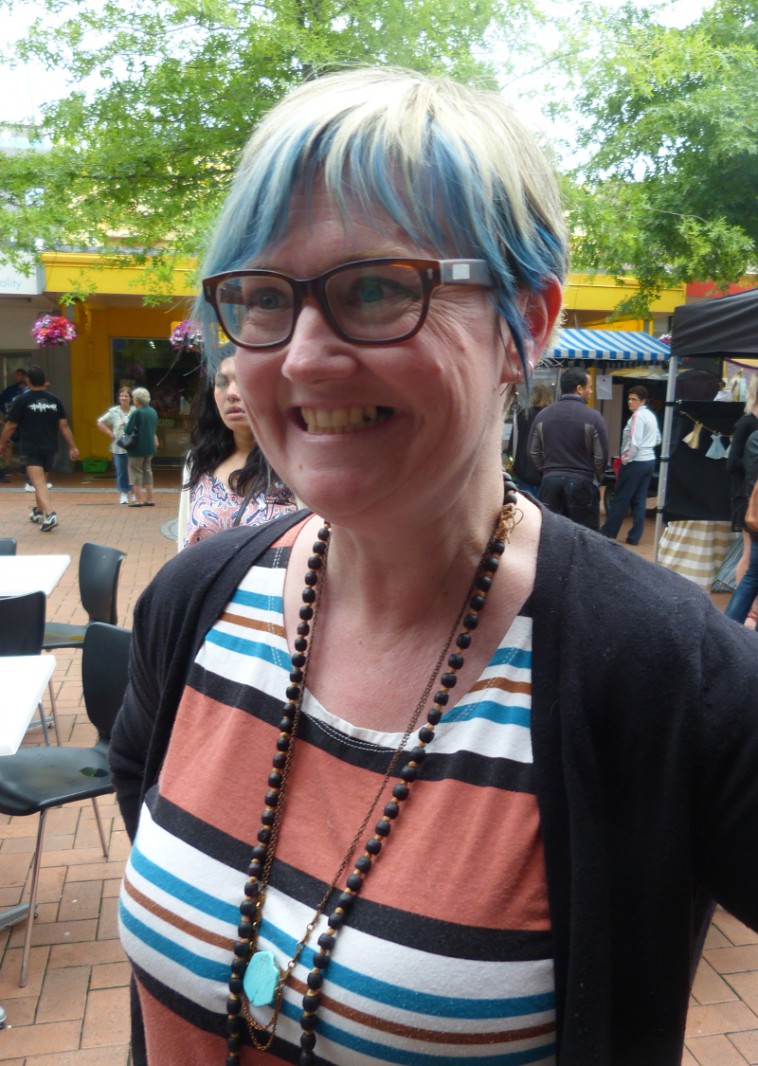 Now as soon as I saw this, I knew I had to show you. Blond on top, with bright blue ends (picture doesn't do it justice) in a choppy, layered, bob thingie.
Then necklaces co-ordinates, cat eye glasses, and a lovely personality! (the ultimate accessory)
Pic.5

Her hair pretty much matched her jeans, and I now want that jacket!
Pic.6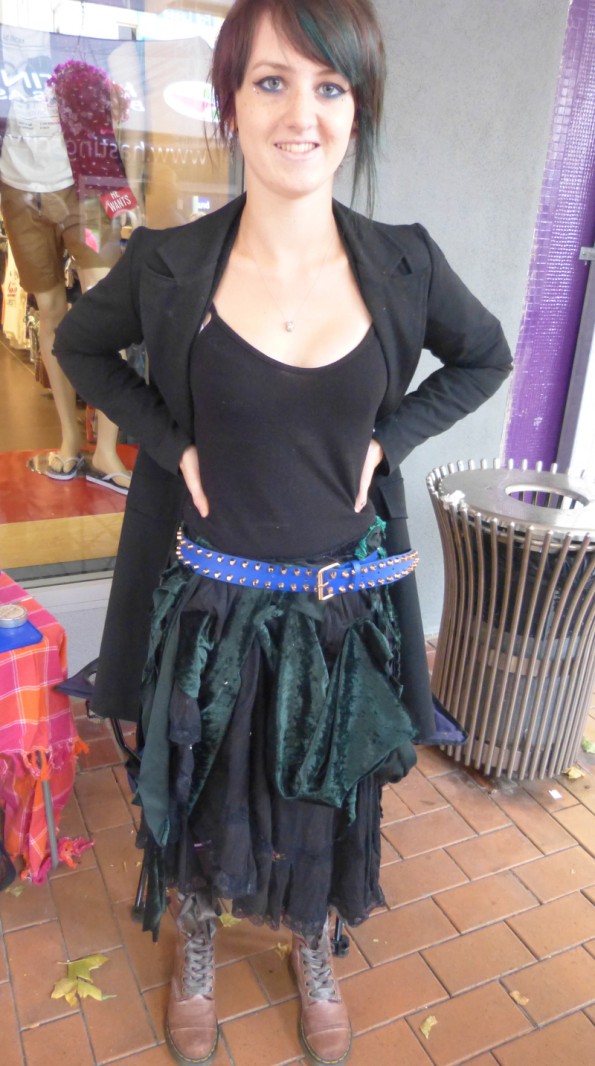 ARGHHHHH. This lass always looks amazing!
Deep green highlights. check.
Tiny rhinestones around eyeliner. check.
Velvet Scarlet O'Hara skirt. check.
Studs. check.
Steampunk/Goth/Theatrical/Punk style. check.
Worn leather lace-ups with a ribbon bow at the top. check.
Awesomeness. check.
Pic.7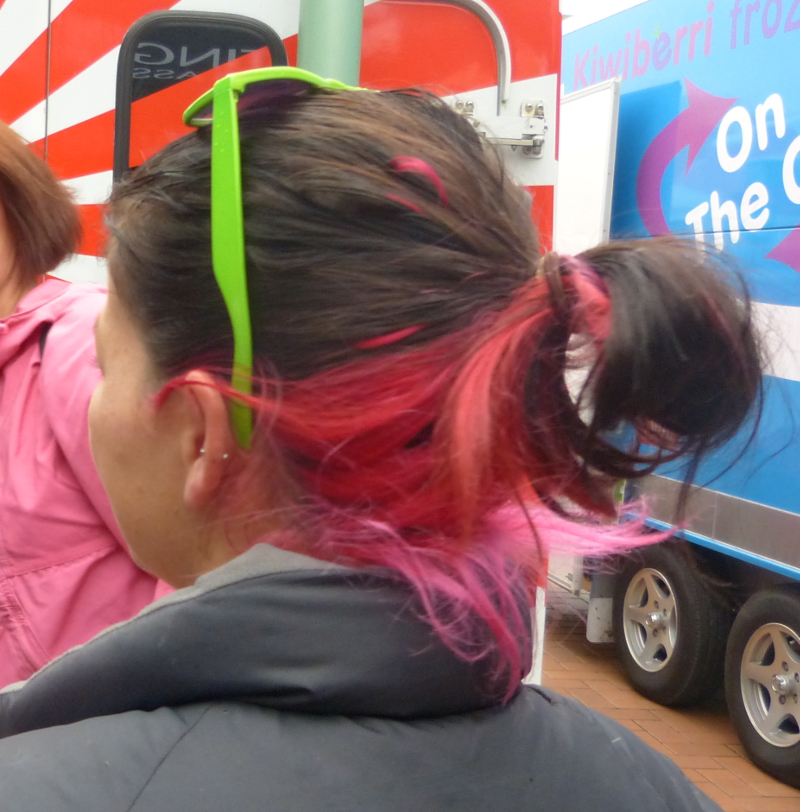 Pink. Flamingo pink. Just...wow.
Apparently this result isn't even close to the original colour, which was bright, bright, bright, fluorescent, pink!
I would try it out, but the amount of time it takes to bleach my hair professionally to even a pale yellow colour is phenomenal, so that is kinda out of the question!
Um... Yeah, thanks for reading, and come back next week for my first DIY post; a gorgeous kaftan drapy dress
Vega
| | |
| --- | --- |
| | How would you describe your style? |