Useful travel items - #2 Tramping / hiking packs
06 October 2015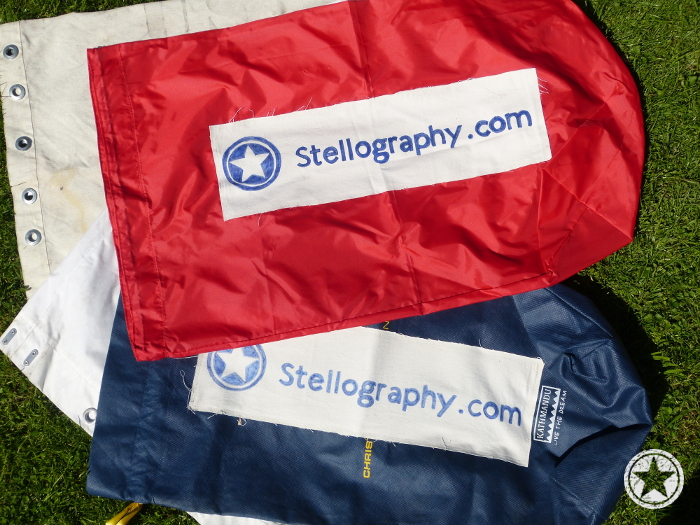 There is no wrong or right answer when it comes to what to carry your clothing and stuff in, but let me fill you in on why we chose packs instead of suitcases in case you too are in the throes of decision-making.
There are some places in Europe where suitcases with wheels are not allowed (ie Venice).
We needed to be able to hold our children's hands in busy airports and the like.
To save money we will need to walk, bus, train and therefore will be more mobile with a pack.
The only time Atlas and I went overseas (for our honeymoon over 2 decades ago!) I remember the wobble of the suitcase and how unwieldy it was dragging it down Sydney's metropolitan streets & on/off the train.
We had already picked up a couple of packs from a garage sale, but thought that we needed at least one more so the 3 eldest of us could carry packs, if not the 4 eldest.  The other children would have their day packs (aka normal backpack).  
Thankfully due to providence we were able to order a pack from Bags2Go in Australia that was heavily discounted, and have it brought back by a family member that was travelling there.
Unfortunately it got ripped in transit, forcing us to think about how to stash it during our real trip.  We came up with the combination of a homemade oxford nylon bag, 2 re-purposed US mail bags (that we had previously got our homeschooling resources from USA in), and a Kathmandu bag that had been the wrapping of a christmas present years ago.  
Some other travellers recommend:
Wrapping your pack in food cling wrap (Glad wrap / Saran wrap).
Putting your pack into a large thick clear bag (not a black rubbish sack as it might be thrown out) and binding it tightly with packing tape.
Using a duffle bag to zip it into.
Popping it into a wash sack (usually made from Oxford nylon).
Using a pack liner as an outer bag 
As for our ripped pack, we hope that repairing it with duct tape underneath and Gear Aid Seam Grip along the 12cm tear will be all it needs.  Unfortunately once opened the tube of Seam Grip is hard to save for later repairs if needed but would be good in a pack repair kit along with the (mattress) needles, upholstery thread (or dental floss), duct tape, and thimble in case something happens on the road or trail.
| | |
| --- | --- |
| | |