What is at your destination vs what you need to take with you
13 February 2014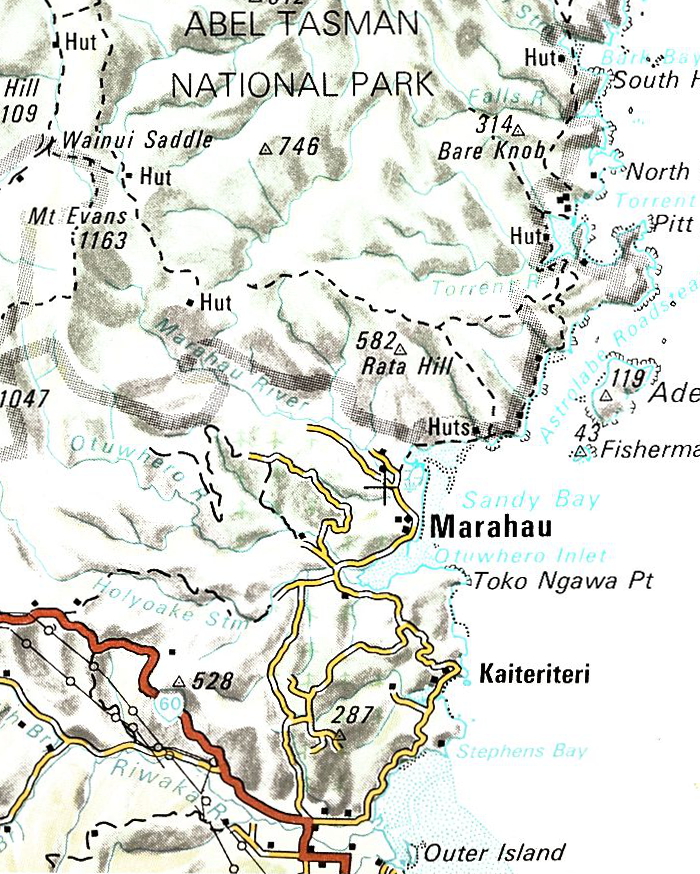 This is part four of 'How to choose a mobile home'.
So where is it that you are going?
Is your mobile home for Christmas holidays and long weekends in a camping ground on the beach?  
Going to be parked in your friend's yard?  
At a conference facility?
Do you have the Department of Conservation (DOC) sites in your target?  
Or are you thinking of

 freedom camping in the middle of nowhere?

Will you be using 'Park over properties' (POPs) ?

Parking up in private commercial carparks?
Each has a range of different facilities from communal kitchens, laundries, entertainment rooms, bathrooms, and playgrounds to nothing but fresh air and green grass or asphalt. 
It pays to know what will be available where you are going, as you might be able to compromise on what you have inside your mobile home vs what you know you will have when you get there.   Any facilities can be viewed as an extension to your living space.
In general you will pay more per person per night for a greater range of facilities.  With commercial and council camping grounds at the top to freedom camping or your friend's yard at the bottom.
Don't be fooled though into thinking that freedom camping is free though.  The
Freedom Camping Act
, simply mandates that each local council defines how freedom camping will be allowed within it's boundaries.  They write this into their by-laws.  Some designate where you may park, for how long (2-90 days), and how much it will cost you.  There have been many a newspaper article recently, up and down the country, about fines being issued for the most minor infringement (ie being in a designated freedom camping area 15 minutes over the departure time) so be wise.
For the long-term traveler it has been purported that becoming a member of the NZMCA is of benefit.  The expense of joining (and paying an annual fee) is off-set by accessing member-only POPs and discounts on ferry crossings etc.
Wherever you intend to end up you will love our favourite free smart phone application for locating all things relating to your destination.  Campermate lists dump stations, petrol stations, grocery stores, toilets, points of interest, hospitals and much more.  It is now also accessible online via their
 website; and what's more exciting is that YOU can make it better.  Campermate accepts corrections, and new information to add to the database, no matter how small.
Here are our destination questions to get you thinking:
What facilities are included where you are going?

Is there water? A hose to use for refilling?

Electricity?
A dump station?
Kitchen?  BBQ area?
Bathroom?  Toilets?  Showers?  Outdoor shower?
Lounge?  Games room?  Recreational room?  Conference room?
Board game or dvd hire?
Laundry facilities?  Drying room?
Pool?  Games courts?
Playground?  Trampolines?
Sports equipment or bicycles for hire?
Daily paper / milk delivery?
Can we get fishing bait and tackle?  Hire rods, reels and lines?
Grocery store or canteen?
Are there eating establishments close by?
What, if anything, is coin-operated?
Is there extra accommodation to rent ie cabin, motel unit ?
Is there a visitors carpark?  Do we pay extra per passenger vehicle on the site?  
Can we pitch a tent as well?
How big is the site?
How close are the facilites to where we are?
Is there a space for the awning / sun shade / slide-out or not?
Do they have WIFI?
Secretarial services like photocopying / scanning / faxing etc?
Pay phone?
Linen hire?
Rubbish and recycling centres?
Do they provide a vehicle washing area?
No surprises here but our destination summary never-the-less:
Our biggest desire is to be fully self-contained; to be fully free to stop wherever whenever and do more than just cope, whether that is someone's driveway, a park over property, a freedom camping spot or a carpark - wherever we can stay for next to nothing. So the more that we have onboard the better. We could probably do without some of the facilities but that would keep us more suburban and there would be a balance between convenience and cost.
For example if we were to stay 365 days on a powered site at our local Top 10 camping ground with these comprehensive facilities it would cost us $44520 (without a long-term discount if it applied). That sort of money, in my mind, would be better spent on a vehicle with our own facilities and perhaps even a few luxuries!
| | |
| --- | --- |
| | |