What's our budget?
10 June 2014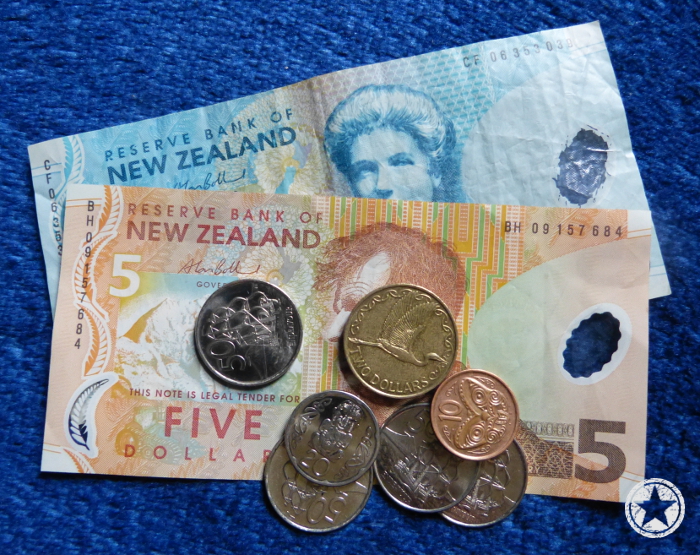 Wondering whether YOU could afford financially to go on the road long-term?  Can you afford (experientially) not to!?
I thought it would be an interesting exercise to figure out exactly what we spent this past financial year, so that we can see what a realistic travel income would need to be each week.
We already collect all our receipts and check them off against our bank account statements due to needing the details of some of the transactions for our business.  
It is rare however that I do any analysis for our personal account.
If you are wanting to follow along at home and figure out your budget, start by saving ALL your receipts now.  Having 12 months works best as you catch those annual costs, but even if you only have 3 months worth, start with that. 
Enter them into a
spreadsheet
or money software programme under general categories eg food, utilities, clothing, fuel etc.  You can see what categories we used below.  If you only have one bank account for all your transactions as well as access to online banking then download the last year in the appropriate file format and import into your chosen spreadsheet/software.  Total each of your categories and see where your money has been spent - it can be a bit of a wake-up call!
Take out of your on-road budget the items that no longer apply; add in the travel-specific expenses; alter the ones that remain the same.
Bold
 - continues at a fairly level expenditure
Italics
 - would or want to increase
Normal - would discontinue/ decrease
| | | |
| --- | --- | --- |
|   | 11/4/2013-11/4/2014 |   |
| Bank fees | 140 | 140 |
| Clothing | 1120 | 1120 |
| Contents insurance | 550 | 550 |
| Entertainment, education and activities | 800 | >5200 |
| Food, cleaners and consumable items | 15800 | 10000 |
| House - insurance / rates etc | 3100 | 3100 |
| House - utilities (gas, electricity, water) | 3500 | 0 |
| Household miscellaneous & maintenance | 6100 | 2600 |
| Life assurance | 830 | 850 |
| Medical (scripts, drs etc) | 360 | 360 |
| RAOK, giving etc | 360 | >2000 |
| Telecommunications (internet, cellular, landline, tolls) | 1600 | >1600 |
| Van - fuel | 1350 | 2000 |
| Van - insurance /wof / registration /RUC etc | 1800 | 1800 |
| Van - repairs & maintenance | 600 | 1000 |
| TOTAL | 38010 | >32320 |
We need to add the following specific travel categories too:
MOBILE HOME OPTION (approximations)
Motorhome purchase => $80K - $120K at the low end to $180 at the upper end
or
Rental/lease (or purchase depreciation) = > $20 - 30,000
Fuel will depend on the per litre use of the engine but using 3 - 4.5l as a range => $2000 - $3000
Gas (bottle refills) estimated at 1 x 9l bottle fill per week =>$1872 per annum
Insurance = > $2000 - $3000
Self containment certificate renewal (if required) = > $55
Drivers license courses (if required) = > $1000 - $3000
Certificate of electrical fitness (if required) ?
Registration ?
COF/WOF ?
RUC? approx 6200km
Camping ground fees from time to time - let's suggest 2 nights per fortnight @ $120 = > $6240
Ferry crossing (return for our van, passengers and a motorhome) =>$1200
Sub total $33467 (rental / lease) - $228367 (purchase)
(HOLIDAY) HOME OPTION (approximations)
Rental based on an average summer/winter per night rate of $300 without long-term discount $109500
if rather $100 per night then $36500
Ferry crossing (return for our van, passengers and perhaps a short trailer) => $800-$1000
Sub total $37300 (low season and long-term rates) - $110500 (any day rates)
Have we missed something?
What really surprised me in our budget was the 'Food, cleaners and consumables' category. Our weekly food budget is/was $220 and lately I have been spending around $160, so I am finding it hard to fathom just where that all has gone. I can only presume that it was our bulk food purchases, cleaning products, gluten free items, and dried fruits & nuts etc. So I will definitely have to take another look at those specific store receipts more closely, along with 'Household miscellaneous & maintenance'.
The other interesting category was 'Clothing'. As we have usually shopped at charity shops and only in the past year have started to purchase a few things more frequently at the likes of the Warehouse and Kmart, it was interesting to see the figure register in our budget. As much as it doesn't make sense to add to our wardrobes en route, it's a little bit of a passion for Vega and I to go op-shopping for her and the other children; and we will need a few things setting out on our journey, like wet weather gear, good footwear and warm jackets, so the budget will at least stay the same.
Entertainment, education and activities and Random Acts of Kindness/Giving are the two categories that I do hope we can direct money into for our road trip as this is what will add richness to our adventure. The $5200 minimum budget for Entertainment, education and activities allows for $100 per week for extra activities which maybe a little spartan, don't you think?!
So now we have ball-park ranges of what extra finances we need for the various options of buy / rent / lease a motorhome and renting (holiday) homes.  The trick will be seeing what we can do now!
All in all a very useful exercise for us.  I hope it is for your family too, even if you aren't intending to travel.  A budget is a powerful tool towards any goal - wedding, car, house, education, renovations, medical expenses etc.
| | |
| --- | --- |
| | Are there things in your past that you need to get a grip on, in order to step into all the future holds for you? |