Your foreign change - making a difference
09 July 2015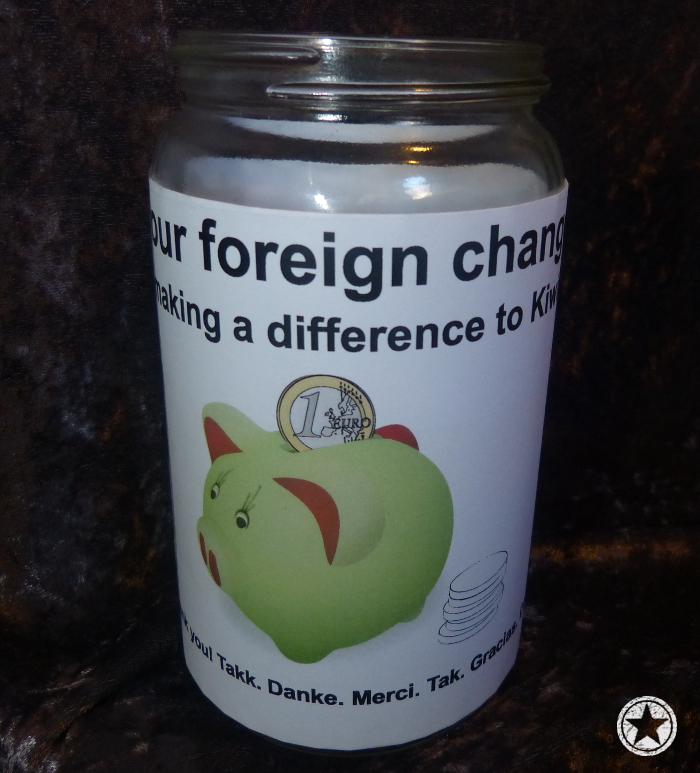 We started off with great hopes of using Give a Little as a fund-raising platform.
Ours is such a cool idea - people can claim a random act of kindness (RAOK), or advertising, for their donation.
So far we have paid forward $14,220 worth of RAOKs!
Though to date we have been unable to get our page fully moderated and hence it doesn't appear in any searches people might do to find us; and after lurking a while looking at other causes we definitely got the feeling that you had to have a sad story, be a sportsperson, or in the media to have a chance of success.  We even saw people we knew.
That's when we came up with the alternative idea of a foreign change fund-raiser, where people could post in any loose overseas change that might be littering their home or office.  It doesn't take the NZ dollar away from the genuine needs of others; it provides folks with a chance to do a RAOK with the only cost being a stamped envelope; they get to spring clean something in their environment; and we get foreign cash without losing on fees and rates.
We'd be delighted with anything we get, and doubly so that someone believed in our dreams.
You'll find a social media info-card we mocked up to share the idea on our Twitter and Facebook pages; and a jar wrapper (download) for businesses to use in their staff-rooms or on their front counters.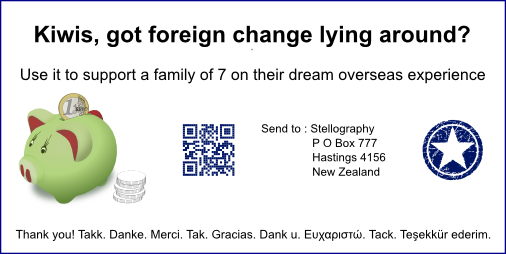 We still need to get the idea out via social media onto jars and into envelopes.  
So if you can tweet, post, or share in any way we'd be grateful for your random act of kindness towards us.  
Thank you!
| | |
| --- | --- |
| | |