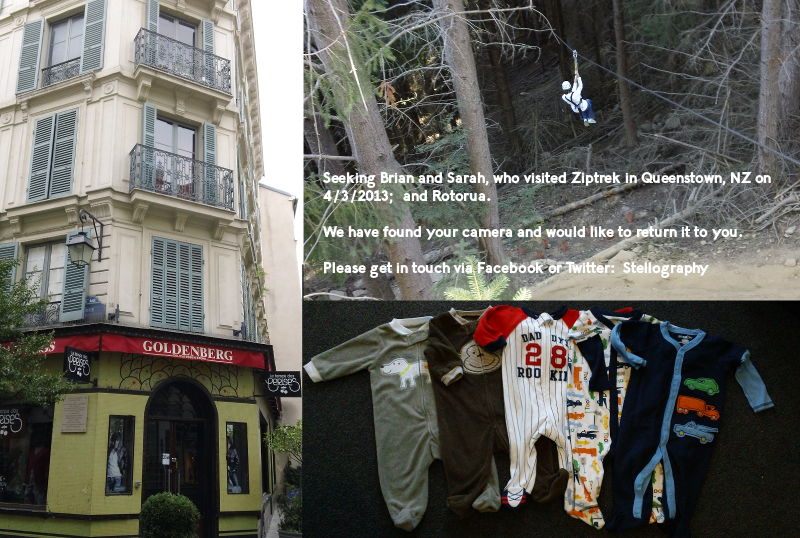 We have been back home now for 3 months.  Our storage container is half un-packed and the other half can stay where it is for the meantime.
We've almost got back into the swing of life here including visiting an opportunity shop or two (op shops).
One such visit we discovered a Sony Bloggie, sending the children into shrieks of ecstasy.  
Upon getting home, we started to look at it, and discovered photos and videos from the previous owners and decided they would very probably like their camera back.  Now the children are instead asking daily if we have found the owners.
We contacted Ziptrek, Queenstown where the couple had done the Moa and Kea lines, and although they were really helpful, that was sadly a dead-end.
We contacted Sony but the device wasn't registered globally.
We contacted our regional Police a couple of times but the device isn't registered.
So dear internet, we are hoping you can help us find Brian and Sarah so we can get their precious memories back to them.
Clues:
Someone might recognise the onesies from a Trademe auction or online sale site perhaps?  Around August 2013.
Added: 8/8/2017
Photos and videos are from 2012 - 2013
The time stamp on the camera was 19 hours behind, so if this was set by them, then they are in the Central Standard or Central Daylight time zone in the middle of USA.
The couple also visited Rotorua, Paris, Berlin, and Malaysia.  
They have a son Alex, born in New Zealand (?).
A mother/mother-in-law is called Cathy.
The opportunity shop that we purchased it from said it would not be possible to determine who had donated it, do no checks of electronic equipment and keep/ search no registers of such.  
We've had as good a look as possible on camerafound.com without result.
The couple visited Zoo Negara - the National Zoo of Malaysia.
Cathy's husband's name sounds like Leigh.